Funeral
Kaguyanosato Funeral Home
Our main funeral home in Fuji-city offers a peaceful home-like atmosphere. We have a large kitchen where refreshments can be prepared and friends and family can spend time together while remembering their loved one. Kaguyanosato Funeral Home is suitable for gatherings up to 30 people. When a larger gathering is necessary or Kaguyanosato is not convenient, we can access various locations throughout Japan. In times like this, friends and families appreciate the flexibility that we can offer. We have found that even though families want their loved ones repatriated to their home countries, there may be times when a visitation and service in Japan is necessary. This is especially the case where someone has lived and worked in Japan for many years.
There can be many ties to Japan which makes it appropriate to have some form of gathering or funeral service in Japan. Funeral Support Services is able to provide any type of service the family requires. We have experience dealing with all religions and faiths.
We are here to support the family and friends for however they choose to remember their loved one.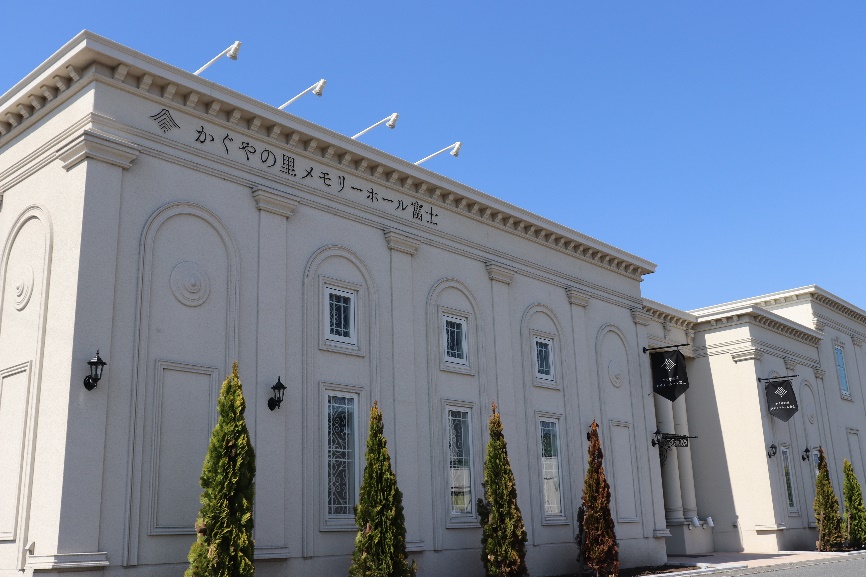 A Traditional Service is generally defined as one that includes a visitation period with the deceased present followed by a funeral service in a temple, church or mosque.
This is followed by cremation at a local crematorium, repatriation to the home country or in rare cases a burial service in Japan can be performed.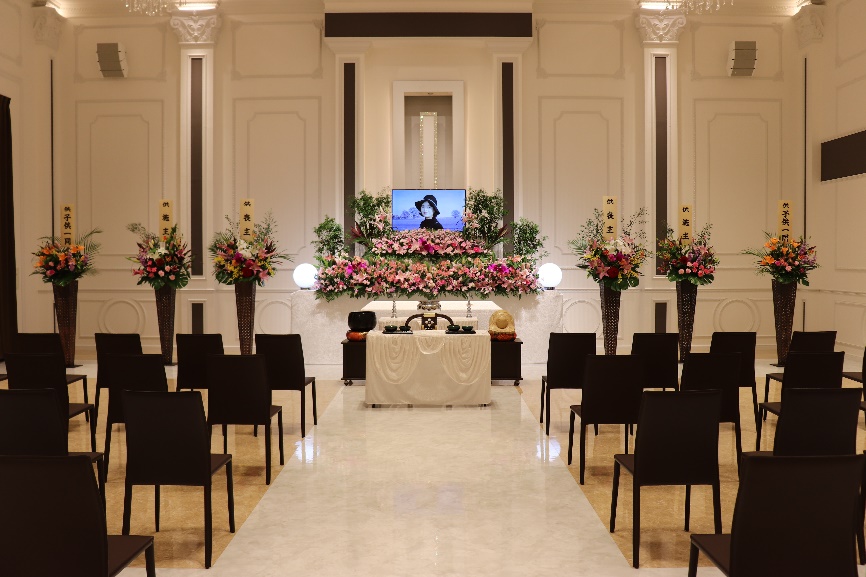 The Remembering a Life Ceremony is generally defined as one which includes a formal gathering for a period of time before the ceremony often with personal mementos, photos and other remembrances present. One of the many values of this service is that it allows the creation of a service which befits the uniqueness of the person whose life is being celebrated.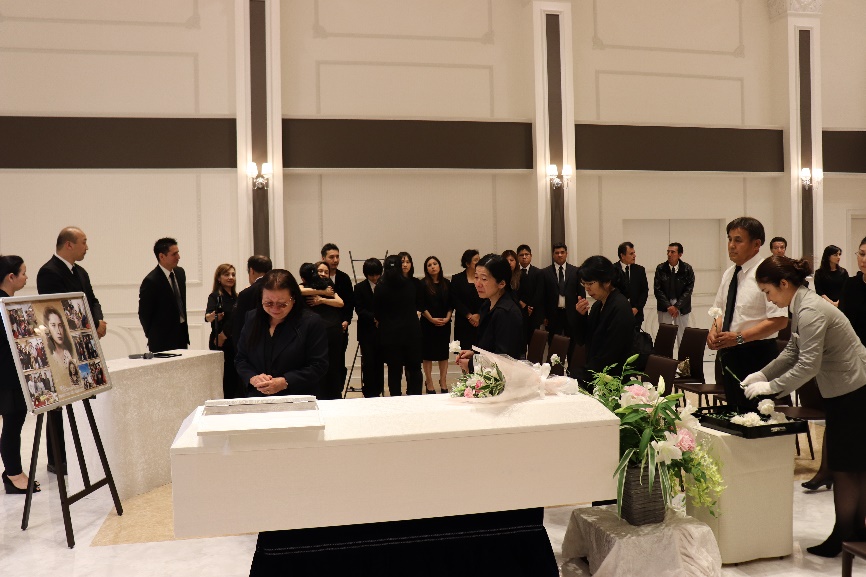 A Reception Gathering is often a more informal time when friends get together and share memories and have refreshments. Family and friends enjoy the casual atmosphere and relaxing environment of this gathering to remember their loved one. This can take place with the body or cremated remains present if desired.
Funeral(2Days) 495,000円
Funeral(1Days) 395,000円
For English, Please call  0120-987-990 
An English speaker will answer.or E-mail us:    info@kaguyanosato.co.jp
Repatriation

Kaguyanosato is Japan's specialized funeral company providing total repatriation support to funeral companies throughout Japan and the world.
We are a bilingual company offering services in Japanese and English so there is no concern for misunderstanding due to lack of communication. We have native English speakers on staff to handle repatriation cases throughout the world.
With over long years of experience in the funeral industry, we are prepared to represent your company in Japan when dealing with the complicated process of repatriation.
We realize that repatriating human remains to their home countries is a very expensive process. We are able to contain costs so you can pass on the savings to your families. This is why many funeral companies throughout the world have come to rely on Kaguyanosato when dealing with repatriations to and from Japan.
Kaguyanosato has many international connections and we are prepared to assist funeral homes, insurance companies, government agencies and the military when dealing with a death in Japan or throughout the world.
Different culture and funeral rituals vary greatly throughout the world. We are prepared to deal with the language barriers and cultural differences that Japanese funeral companies occasionally struggle with when dealing with foreign repatriations.
On the other side of the spectrum, Kaguyanosato also takes care of repatriating Japanese nationals back to Japan. Utilizing our extensive connections overseas, we are able to provide professional expertise when bringing a Japanese national back to Japan for a proper funeral service. Your families will be served with the utmost care and will appreciate your efficient service.
Contact us directly for a price quotation.